One thing we learned after our first handful of deals, was that good, growing web assets tended to continue to grow post-acquisition.
Unfortunately, those types of deals were few and far between. We realized that by building and scaling our own sourcing and diligence process, we could screen thousands of deals and choose the gems that would lead to long-term success.
After a couple of years of time and financial investment, Kingmakers developed a deal flow and diligence process that keeps great deals coming to us.
It all starts with outreach to find the sellers of these businesses:
We build large lists of URLs through various means, including scraping Google.
We auto-extract email addresses from those URLs and start sending targeted emails to business founders. We send about 33,000 emails a week and get a 25% response rate including follow-ups.
Our custom developed in-house CRM platform does all the above.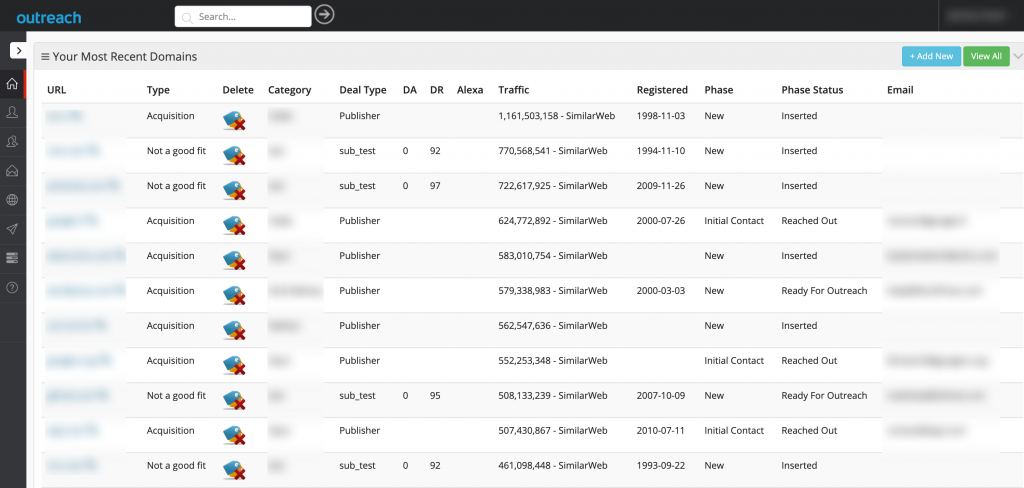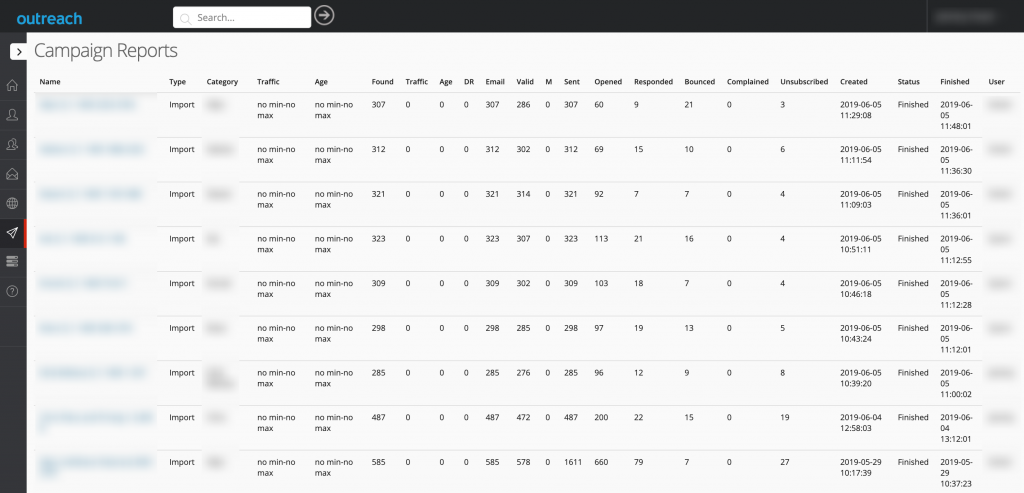 Our CRM then organizes everything initially in our database.
Our highly trained team then responds to emails, takes calls with sellers and runs through extensive lists of in-depth questions about the business. As sellers provide answers, our team logs and categorize the information into our database.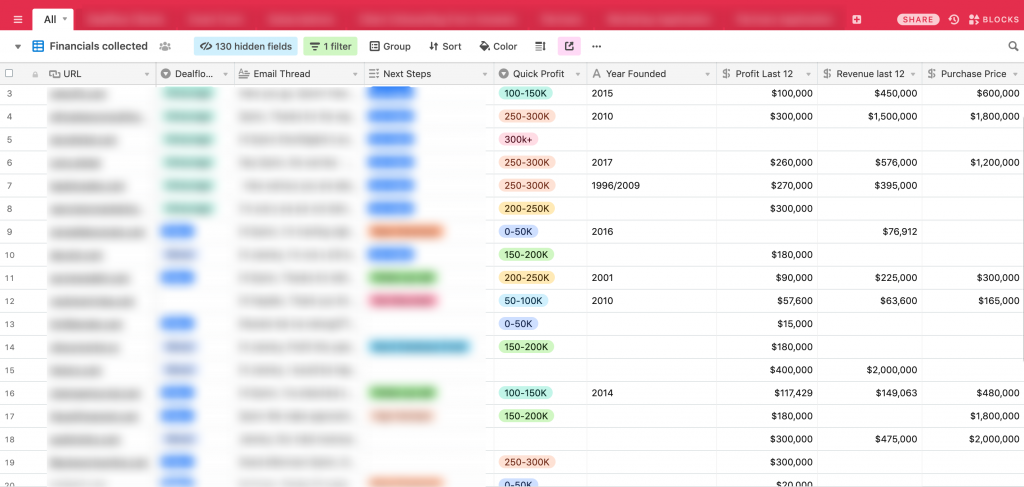 Next is diligence:
We have built extensive diligence procedures that are followed meticulously for every deal. Sellers share their analytics, P&Ls, business tax returns and more, while our team goes through a checklist of 100+ tasks to judge how risky the deal is and understand where the growth opportunities are.
We also built our own in-house diligence calculator that automates our deal screening process by scoring the risk of a deal in the 4 categories of traffic, monetization, business assets, and business info. The calculator results can also allow us to understand the unique way we need to finance and structure the deal in order to mitigate risks.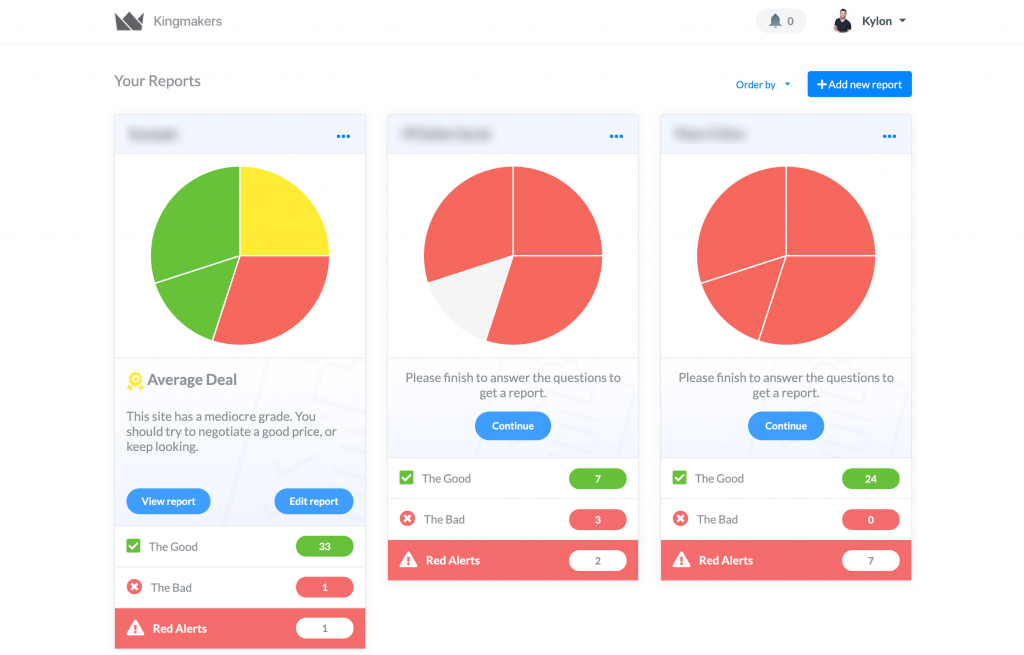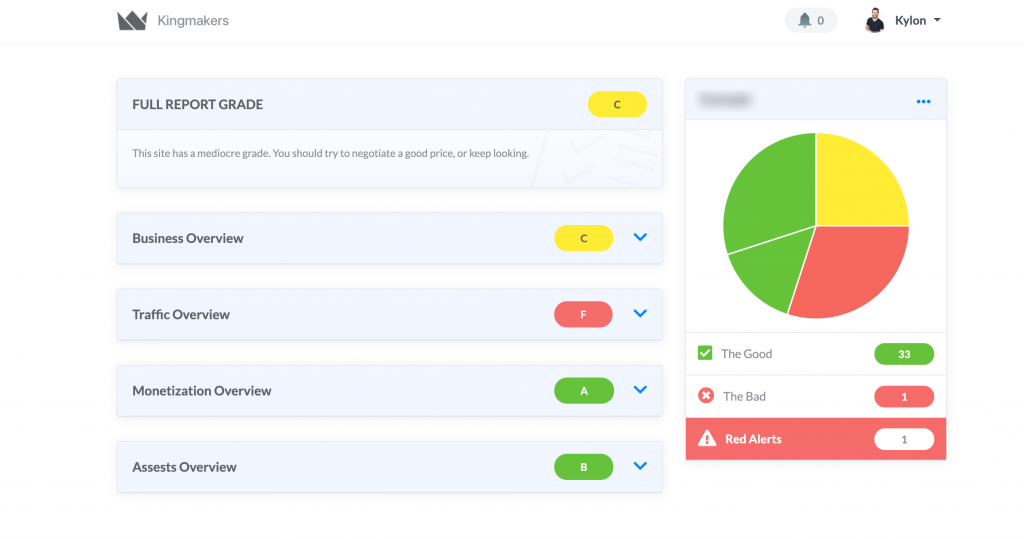 If the calculator green lights a deal and all other diligence has positive indications, our team puts together a slide deck on the business and presents this to the Kingmakers internal deal committee. This deal committee is made up of experienced entrepreneurs and the Kingmakers leadership team. Their job is to decide whether or not Kingmakers is excited to invest in the deal. If the answer is yes, then our team actively searches for a partner to acquire the deal with.
Once Kingmakers has decided to invest in a deal and a partner has been found, we send an LOI and initiate a deep diligence phase that includes confirming seller reports, forensic accounting, and creating growth plans to take the business to the next level post-acquisition.
If this is a lot to take in at once, we understand! We just wanted to reveal some of our internal operations so you can be confident we're on the leading edge. This is still a fraction of our process, we just don't want to reveal too many of our proprietary systems. 🙂
Suffice to say, if you would like to invest in our company or become one of our partners, we've worked hard to build a firm that you can trust.
For a look at our track record so far, please see the case studies on our website here. If you are interested in working with us, click here.