The core team at Kingmakers comes from Wired Investors and this is a case study on the acquisition and growth of a Wired Investors property.
Background
Today's case study is different from the usual. Instead of a publisher site, we're going to show you what goes on behind the scenes in a SaaS business we bought.
We bought Video Remix in Jan 2017 and recently had a $729k month. Most publisher sites don't even reach $700k in a year!
We thought this site would make for an interesting case study, so let's go backstage with us now.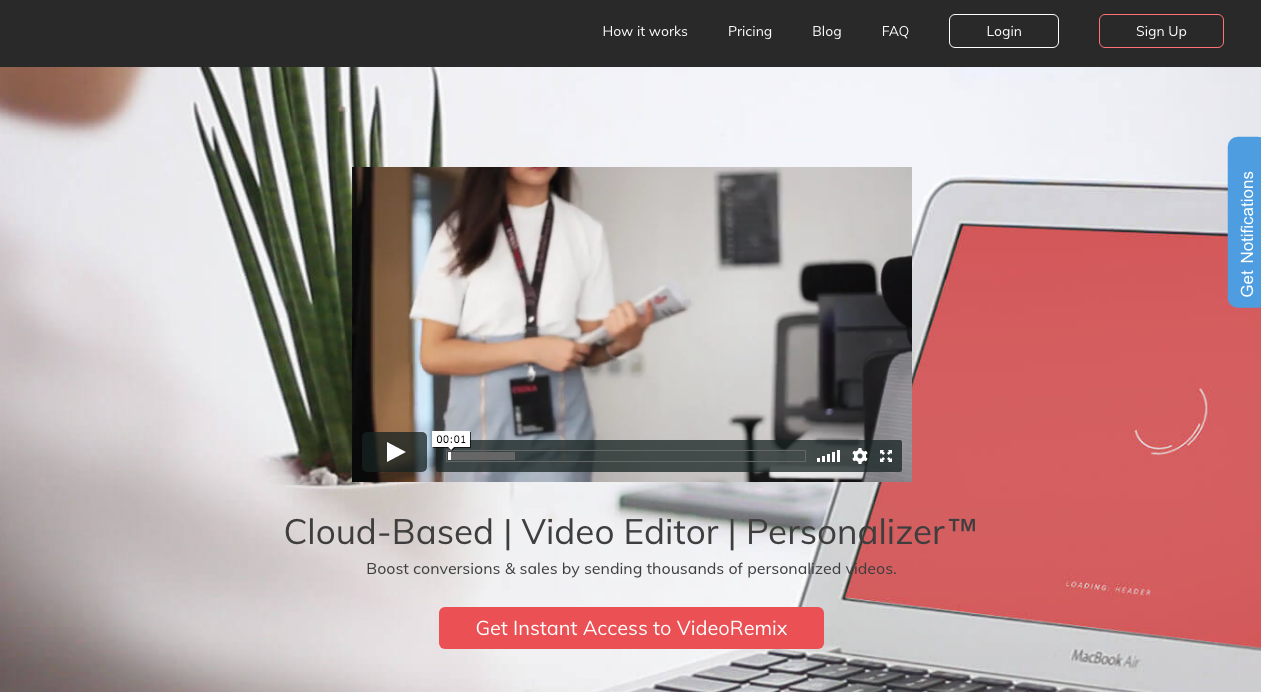 What is Video Remix?
Video Remix is a cloud-based video creation, editing and personalization SaaS business.
It enables mass market users to create and deploy personalized video campaigns to their audiences. Here's how it works:
You import and edit a video on the platform.
You personalize the video with data (name, email, location, image, etc) grabbed from FaceBook/your email service provider.
You distribute the video by email/social media.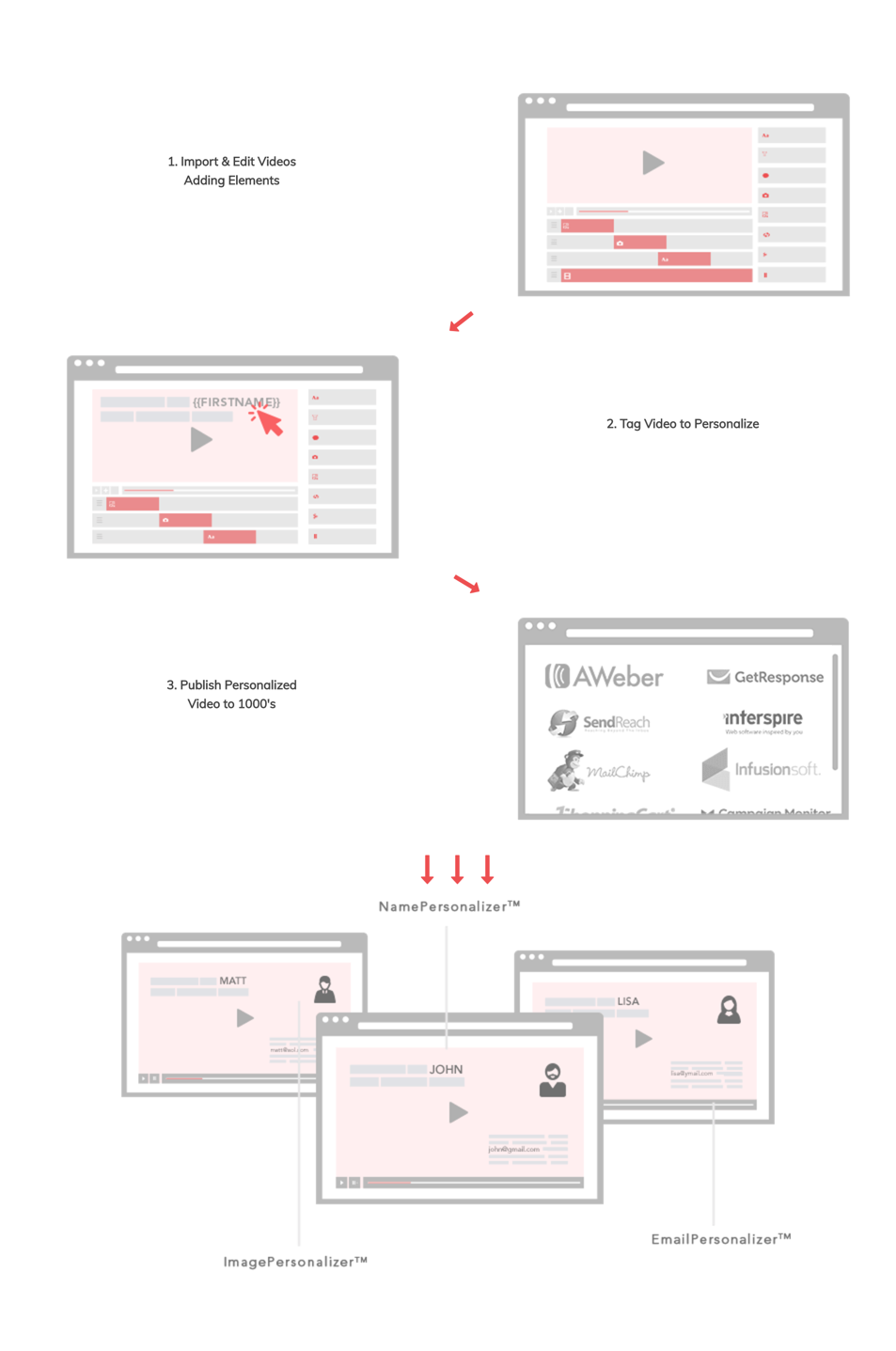 Try it out for yourself by clicking here!
The site was launched in June 2015 and started making its first dollar in Feb 2016. Because the platform is available in multiple languages, it has a global user base.
The majority of them are from the US and we also have customers in Canada, the UK, the EU, Australia, New Zealand and Asia.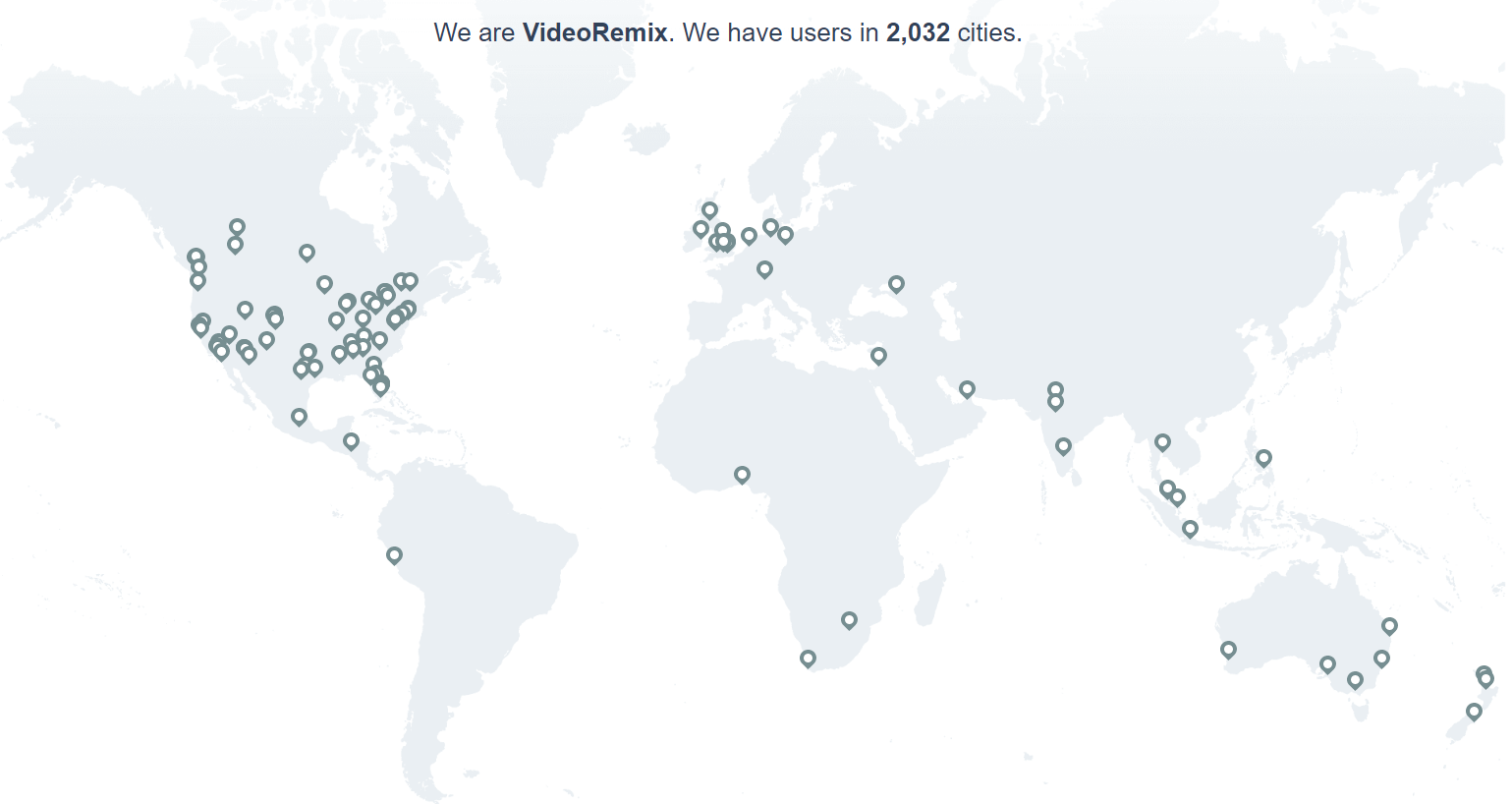 Its revenues come from monthly/yearly member subscriptions, recurring white label partner subscriptions, and upgrades/add-on sales.
The site gets its traffic primary from launches and cross promotions with affiliates (people with lists in related video/lead gen niches).
Several factors that influenced us to buy the website were:
High growth and margin SaaS business (with upgrades and add-on sales)
Valuable video personalization technology as intellectual property (editor, fast rendering)
Recurring revenue from subscriptions and (newly launched) white labelling services
Comes with solid software development, support/testing and graphics design teams
Know-how can spread to other SaaS sites we own (bonus)
The Risks
The site did come with some risks, however:
We were not the only video personalization platform in the market, we had competition. There were other well established players with high prices and a corporate target audience.
We were heavily reliant on affiliates for traffic. Our success was dependent on being able to find people who were willing to promote us.
Launches were seasonal. We'd burn up the goodwill with affiliates and their lists if we launched all the time.
The site had lumpy earnings which fluctuated based on how many promotions/webinars we did.
The Opportunities
We identified some low hanging initiatives we could implement fast to improve earnings within 1 year:
I. Up-Selling High Ticket Programs
The WhiteLabel Program
This program targeted small companies (owner-operators from the internet marketing space) and allowed users to resell our platform to others.
Such companies accounted for about 90% of our customers. They could onboard other companies under their account without our logo.
We offered templates and business/sales training in this program.
The BlackLabel/Enterprise Program
We planned to offer an enterprise solution targeting larger companies with internal video teams. Such companies accounted for less than 1% of our customers.
Our competitors played in this space.
Note: The remaining 9% percent were mostly people using our software within their own businesses rather than serving customers with it. For example, a real estate agent using our platform to generate leads for herself/himself rather than hiring an outside agency to do so.
II. Using Webinars as Sales Tools
Auto Webinars
We were not doing this—all our webinars were live. Our goal was to have a library of recorded webinars that were available and could be replayed any time.
Regular Live Webinars
We also planned to run webinars on a consistent schedule e.g. several live webinars every week, targeting either our own or our affiliates' lists.
III. Improving Our Pricing Structure
Our pricing was messy prior to acquisition. We felt we could bring more structure to and optimize our pricing models.
IV. Doing CRO, SEO & Paid Ads
The previous owners did not do much in the areas of CRO, SEO and paid ads. We planned to test whether organic search rankings and paid traffic would help us.
What We Focused On
Based on our available resources and the previous owner's experience, we decided to hone in on the following:
Monetizing via the launch model
Expanding our community of affiliates and incentivizing them
Using webinars as sales tools
Growing our WhiteLabel and BlackLabel/Enterprise programs
Optimizing our pricing structure
We only started to work on the site in Jan 2017 so we'll focus on Jan-Jun 2017 in all the charts below.
I. Monetizing via the Launch Model
Launch models are usually quite resource-intensive and associated with lumpy earnings. So you might be wondering why we chose to do that instead of evergreen campaigns.
So let's hear it from VideoRemix's CEO, Dan Cumberland:
"Evergreen campaigns are an important source of revenue and the lifeblood of a SaaS, but they are also generally a slow and steady growth approach. Instead of taking the slow and steady approach, we wanted to see how much buzz we could generate by throwing all of our efforts into a launch. We felt a successful launch would create brand awareness and help us greatly expand our marketing reach as well as our user base."
Well Thought out Funnel with Upsells
We set up automated messages to go out to customers to upsell them depending on whether they purchased the main offer.
This resulted in significant additional revenue from upgrades/higher tier packages. Here's our launch and upsell process:
Launch Period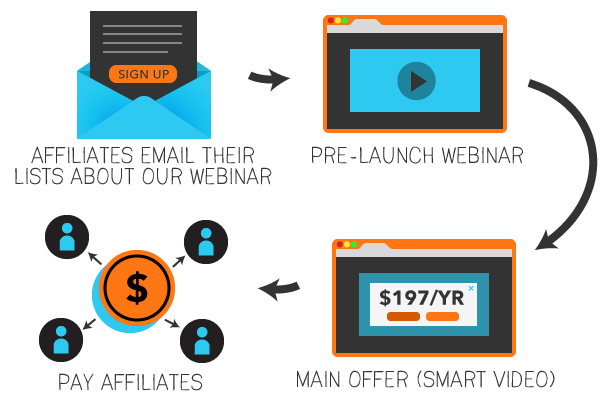 Pre-Launch Webinar
We wanted to drum up excitement before the launch so we held pre-launch webinars before the actual launch.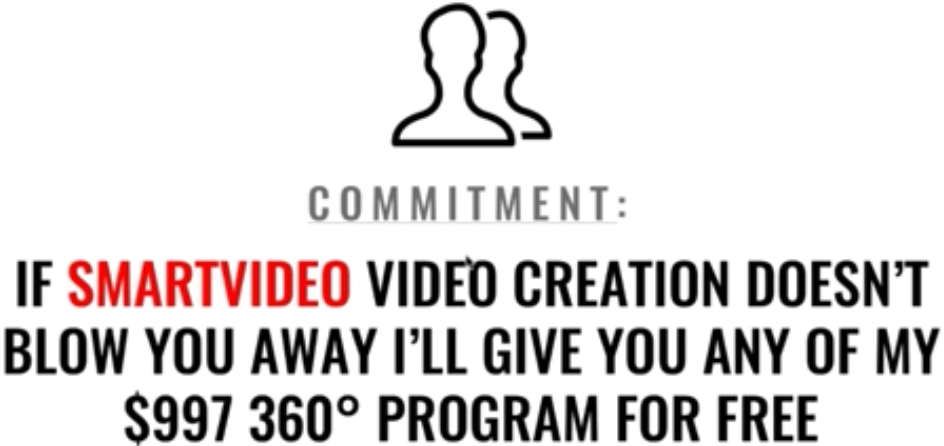 These webinars were personalized and exclusive to the affiliates' email lists—they showcased full demos, real life results and offered their customers a chance to buy before the rest.
Main Offer (Smart Video)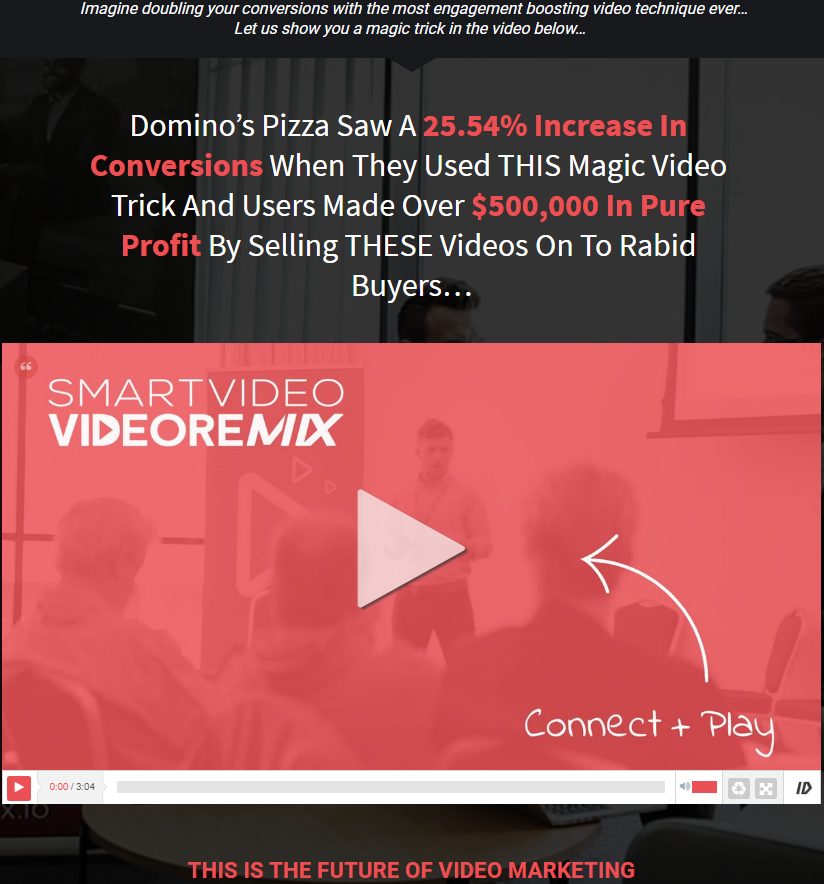 Our main/core offer was called Smart Video and it was offered at a special price of $197/yr, 47/mo or $297 as a one time payment during the launch.
After the launch, the price would increase to $97/mo. This was to incentivize customers to buy during the launch period.
To make it a no-brainer, we offered 3 days of free live online training, 6 ready-to-personalize video templates and a 150% money-back guarantee.
Cost to Acquire Customers and Customer Lifetime Value
We acquired 2121 SmartVideo customers from JVZoo. The affiliate commissions and management fees we paid out were $254,616.
Our cost to acquire customers was $254,616 / 2121 = $120.
This cost was relatively high as we decided to be aggressive with affiliate commissions, offering a 50-60% payout per new customer.
We could afford to do so as our customer lifetime value was much higher and we were confident of monetizing the customer base through upgrades and internal course sales.

What is Customer Lifetime Value (LTV)?
A customer's LTV is a prediction of the net profit attributed to the entire future relationship with a customer. It's often used as an indicator of how much can be spent to acquire each customer.
Our average customer lifetime value as of July 2017 was $645.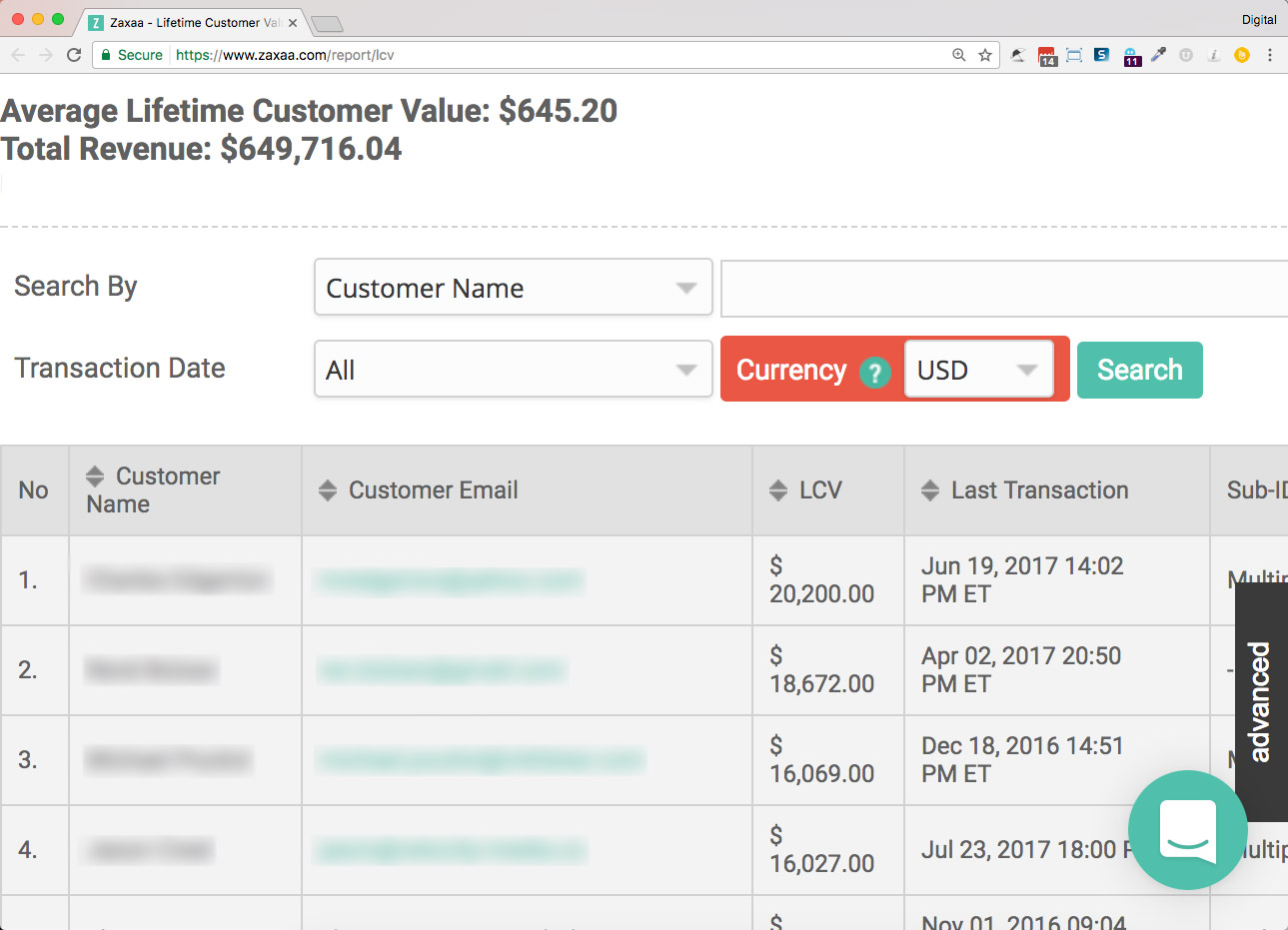 Upsell 2 Weeks Later
After purchasing the Main Offer, all users were then funneled to an upsell 2 weeks later.
The upsell was structured with three pitch free webinars followed by an annual offer that involved a series of educational webinars as well as access to additional features in our software.
This upsell was done after the initial launch period was over and the affiliate's bonuses were decided.
This allowed us to create this upsell at a premium price, while the leads were still hot, without needing to share the profits with affiliates or our affiliate manager.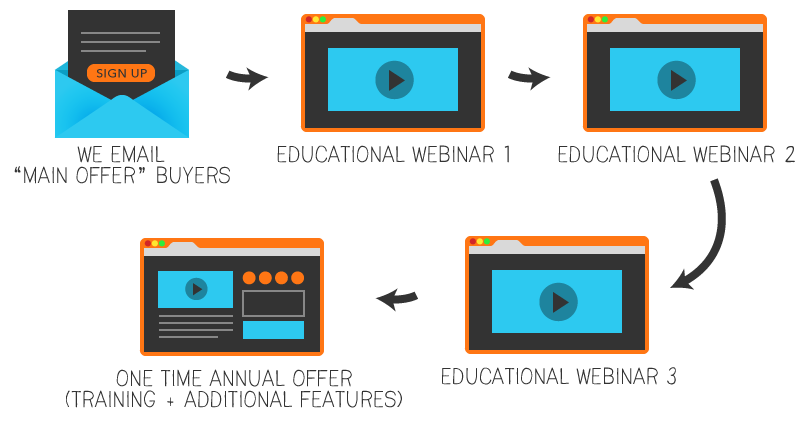 What We Did Differently in Our $729k Revenue Month vs Other Months
We went all in in our launch:
1. We cut our prices nearly in half.
2. We offered an extremely high bonus pool.
3. We brought on a dedicated affiliate manager on commission.
4. We created a "one-time" payment option for the first time only for this launch.
One-time or lifetime access can be problematic for software companies. Ongoing development costs make it very difficult to sustain.
In spite of the challenges, we decided to offer a one-time option because we knew users and affiliates would jump at the chance to be a part of it.
Plus, we knew that any new user we landed could be monetized through upsells of training, templates, and courses.
5. We registered to be the featured sponsor at one of the premiere affiliate conferences.
At the conference, everything had the SmartVideo branding on it—name tags, banners, screens, etc. Additionally, the conference organizer mentioned us throughout the conference.
We were also given a slot to pitch attendees on promoting us as affiliates.
We used this timeslot to demo our technology live by having everyone view a personalized campaign on their own devices that we had prepared specifically for that event.
This created buzz and excitement. The attendees wanted to be a part of what we were doing.
II. Expanding Our Community of Affiliates & Incentivizing Them
The success of the launch also hinged on how strong our affiliates were. We could have the most sophisticated funnel in the world but it would flop if we launched to the sound of crickets.
If a tree falls in a forest and nobody is around to hear it, does it make a sound?
How We Recruited Affiliates
We recruited affiliates in 3 ways:
Prior to acquisition, the site was already active on JVZoo and we found affiliates on this platform.

What is JVZoo?
JVZoo is a popular affiliate network for online sellers and affiliates in the "make money online" industry. Most of what's sold here is info products. There're many affiliates here looking for products to promote and they get commissions by promoting the sellers' digital products.
2. A well-connected affiliate manager approached us and wanted to promote our software. He roped in other affiliates to promote us.
3. We ran banner and placement ads and JVZoo and other forums to attract potential affiliates.
How We Incentivized Affiliates
We organized a leads contest with cash prizes and a clear leaderboard showing who was ahead.
There was an attractive list of bonuses, e.g. whoever made the most sales got a $20k bonus. We gave away around $50k worth of bonuses in total.
We ran on a profit share system—Every sale an affiliate made got him an instant 60% (up to $178) commission on the front end/main offer and he got limitless recurring commissions on the one time offers.
All these helped to motivate our affiliates.
We also reduced possible friction/barriers affiliates might encounter by providing:
Done for you email swipe campaigns
Sales page copy and design
24h support for their customers
Bonuses for their customers
III. Using Webinars as Sales Tools
Because of the site's previous success with webinars, we decided to focus on this as our main sales tool. We classified webinars into 2 types—regular live webinars and auto webinars.
Regular Live Webinars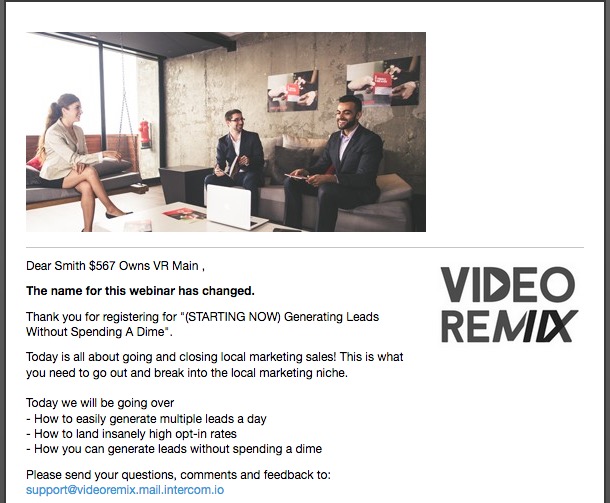 We made sure that live webinars went out on a frequent and regular schedule. These webinars were held several times a week.
We promoted these webinars to our own and our affiliates' lists. And we also drove traffic to these webinars and replays through retargeting and paid FaceBook ads.
During these webinars, the goal was to up-sell to existing customers or to engage new customers.
Auto Webinars
Historically, all our webinars were live. Though our audience enjoyed the live aspect, this was not a scalable strategy if our plan were to cater to a much larger audience.
In the future, we'll move towards building a library of recorded webinars, which can be replayed any time.
Our goal is to preserve the feeling of exclusivity and make it psuedo-live.
How?
By replaying the past live webinar recordings with live support from our support team.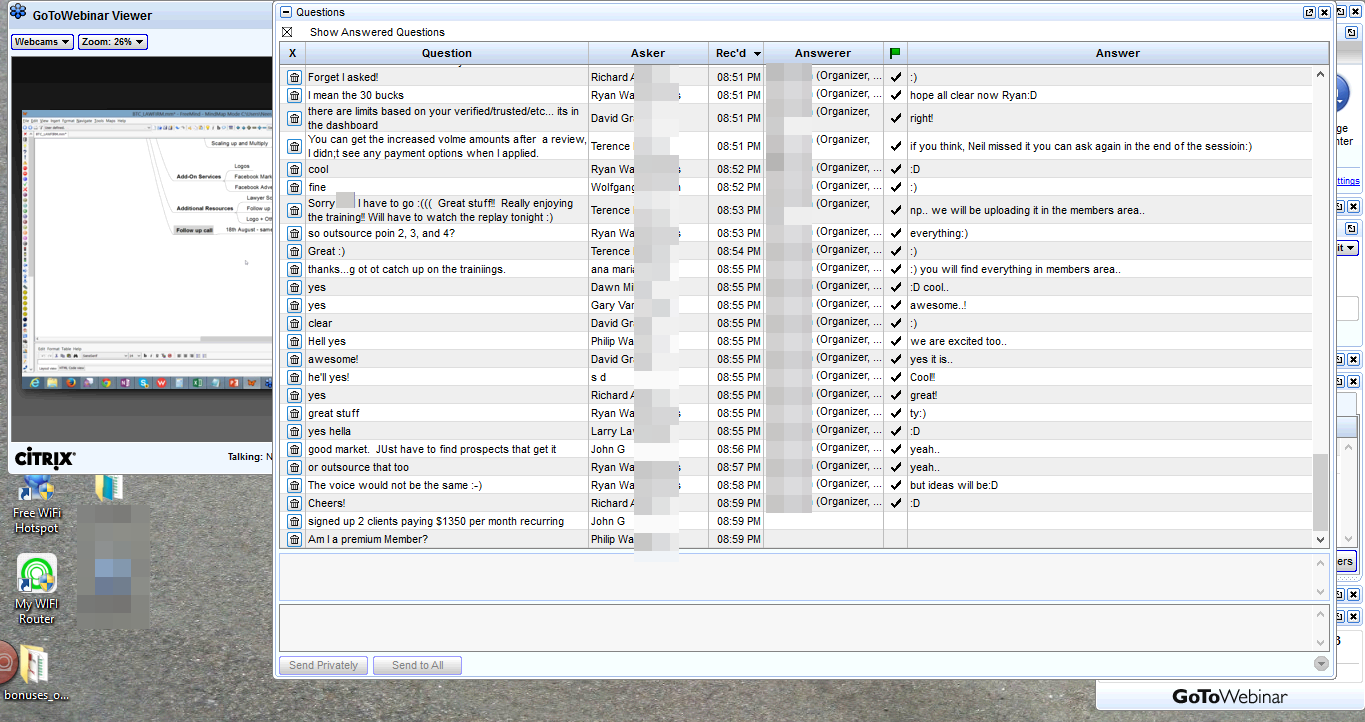 Our Webinar Strategy
We ran webinars 3-5 days a week, based on offerings, courses and opportunities that we had for our customers.
If we found that customers were expressing a specific pain point, we tried to solve the pain point through a course or product. If the course/product resonated, we'd keep selling and scale it up.
For example, customers wanted help building sales funnels, so we created a niche specific kit called a Conversion Kit.
Customers loved the product, so we turned it into a club where they got a new kit every month.
With our frequent webinars, burnout could be a problem. We found that if we gave real value and training live on the webinars, we could keep viewers excited, thus reducing burnout.
Although we didn't have a hard and fast rule, we did track our attendance numbers. If the numbers dropped from one webinar to the next, we knew we needed to sell less and give more.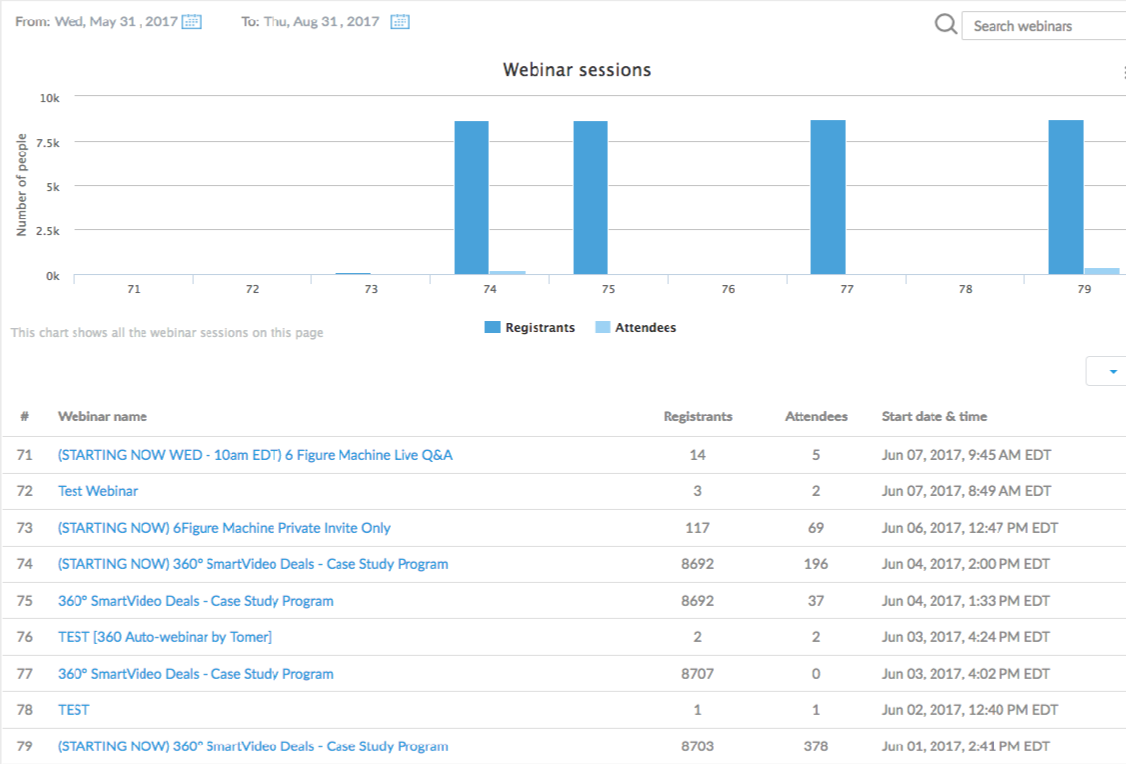 Our registrant to attendee conversion rate wasn't very consistent and fluctuated between approx 0.4% to 59%. And we averaged about $60 in revenue per webinar attendee.
IV. Growing Our WhiteLabel & BlackLabel/Enterprise Programs
In addition to our core offering, we offered opportunities to upgrade to our WhiteLabel and BlackLabel/Enterprise Programs.
The WhiteLabel Program
This program allowed small "one-man" businesses to sell video personalization and 360-videos to their local markets.
These owner-operators usually came from an internet marketing background and had limited business experience and marketing budgets.
They could deploy VideoRemix on their own domains with their own branding. To our knowledge, no other competitors allowed sub-account creation and rebranding.
The price included a $5000 setup fee and an ongoing monthly/yearly fee.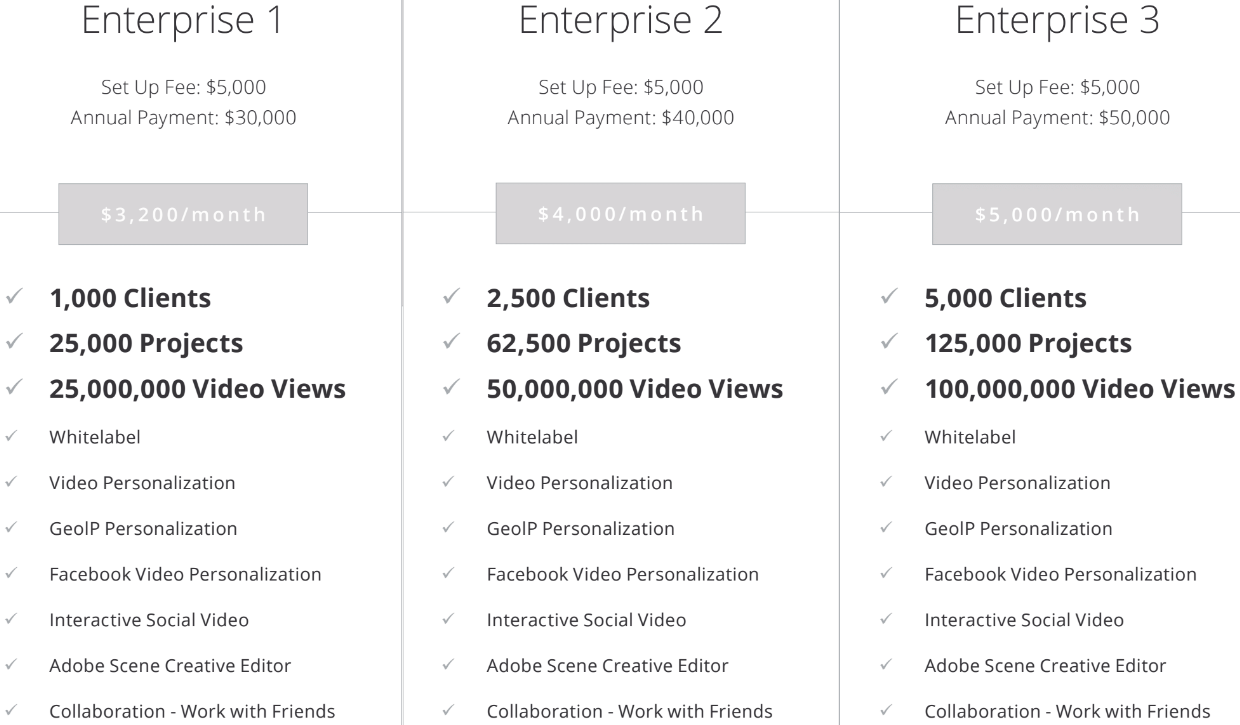 Because these partners had limited to no creative/video marketing background, they required coaching services. So we offered project/training upgrades to them too.
This program was launched in Sep 2016 to our own subscribers. We started with 6 WhiteLabel partners and as of the time of writing, we had 7.
What we had done so far:
Increased the size of our sales team and systematized lead generation.
Solidified our offering and created tiers that would appeal to different levels of businesses, while making sure there was no cannibalization.
Moving forward, we planned to push the WhiteLabel program in Sep 2017 and add 20 more partners.
The BlackLabel/Enterprise Program (Beta Mode)
This new program targeted digital marketing agencies with in-house creative and development teams who wanted to provide video personalization services to their customers.
We created specific funnels and advanced features for them because they required SaaS use cases and sophisticated monetization methods.
And we outreached them through direct sales, business opportunities listings (e.g. franchise directories) and affiliates (small percentage).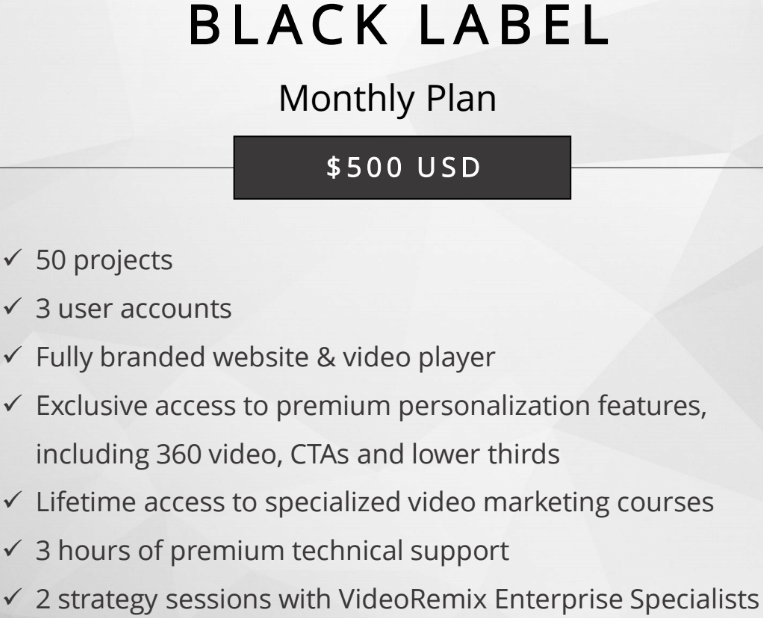 As this group was experienced in SaaS solutions and likely to be familiar with YouTube video marketing, we emphasized our points of differentiation vs other competitors:
FaceBook video personalization (we hadn't seen other competitors do this)
Available in 97 languages (human translated). Our site could auto detect the user's language and display it upon login.
Since we launched this program, we closed 6 BlackLabel clients, of which one churned so we still have 5 remaining. Moving forward, we'd like to scale this program because:
We had our lead gen and sales funnels in place so it wouldn't be that expensive and capital intensive to scale them up
Every deal from these clients was high ticket, resulting in a high return on investment per deal
V. Optimizing Our Pricing Structure
We saw 2 issues with pricing:
Pricing was messy prior to acquisition i.e. the same product was offered at different prices depending on where the customer entered our funnel.
Our pricing structure could be further optimized for profits by switching to a monthly recurring revenue model.
Tackling Messy Pricing
Previously, we didn't have pricing publicly available. At other times, we had a few prices listed but they didn't match or make sense together.
We wanted to bring more structure to our pricing models so we implemented standardized pricings and templates for recurring upsells.
Here's how our standardized pricing structure looked as of the time of writing:
Basic Main Offer
Starting at $49/mo, this included access to our personalized video editor, basic features, personalization and one project.
Upgrades
Template Club – 10 new templates every month, plus advanced features and personalization options
Advanced Consultant Kit – landing pages, email swipe files, training courses
Project Limit Upgrade – upgrade to 100 projects
360° Virtual Reality – 360° video support and training
Training Programs & Other Add-ons
6-Figure Program – a results-driven membership program to help customers build and grow their businesses
Conversion Kit – niche specific sales funnels, templates and landing pages
Courses – a variety of sales and business training programs
Template Sales – done-for-you niche-specific templates
WhiteLabel program – allowed users to become resellers of our platform, as well as offering advanced features for advanced users
Here's a breakdown of our revenue in the last 12 months (Aug 2016 to Aug 2017) across our various products: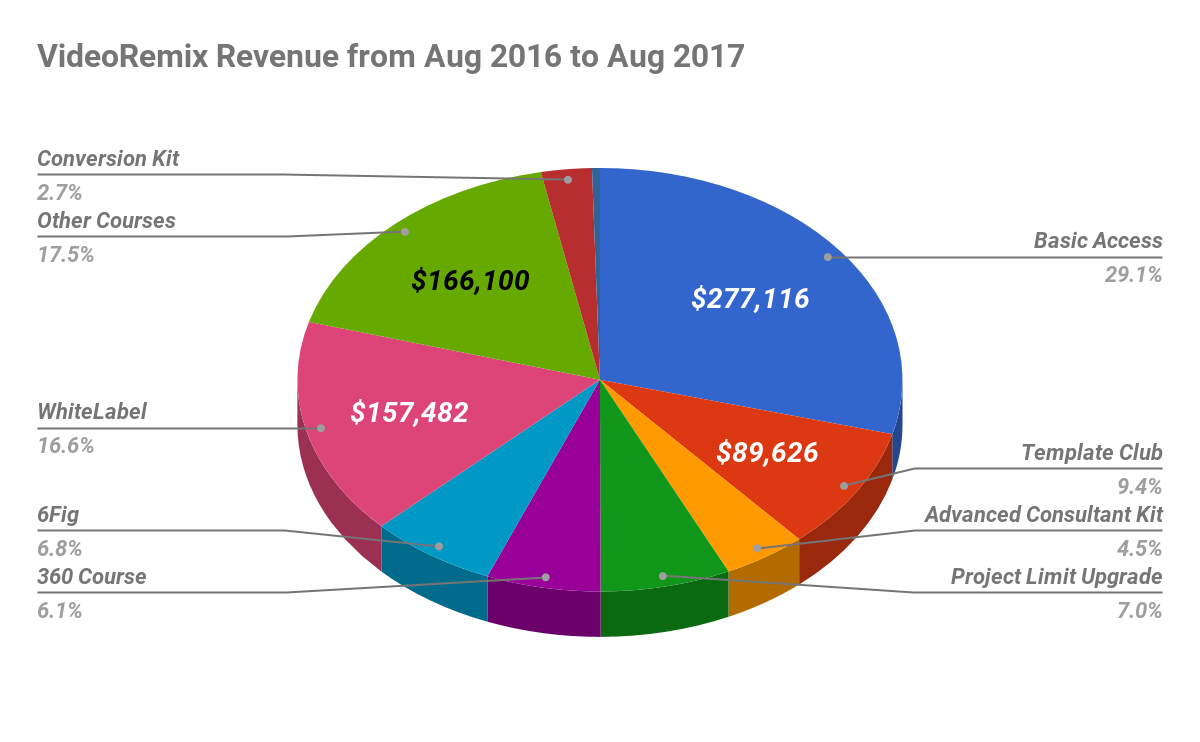 Switching to a Monthly Recurring Revenue Model

What is Monthly Recurring Revenue (MRR)?
MRR is a measure of a company's expected monthly recurring revenue based on snapshots of its customer base. As customers sign up and upgrade, MRR goes up. As customers downgrade or leave, MRR goes down. For customers who pay monthly, the MRR is simply the amount paid each month for their subscriptions.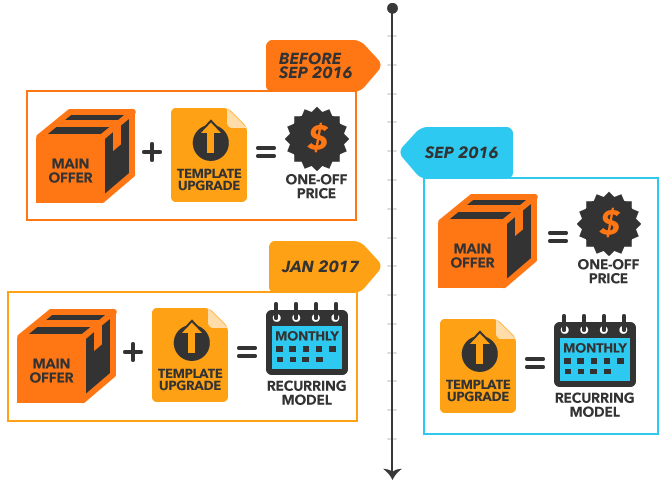 Before the acquisition, after buying the main offer priced between $197 and $497/year, customers were offered a template upgrade.
The template upgrade was originally priced between $57 and $67 one time. We switched to $47/mo for the template upgrade in Sep 2016 to optimize the lifetime value of customers.
(The templates were expanded to include sample video projects such as real estate and restaurant templates.)
After the acquisition in Jan 2017, we changed to a monthly recurring model for the main offer as well.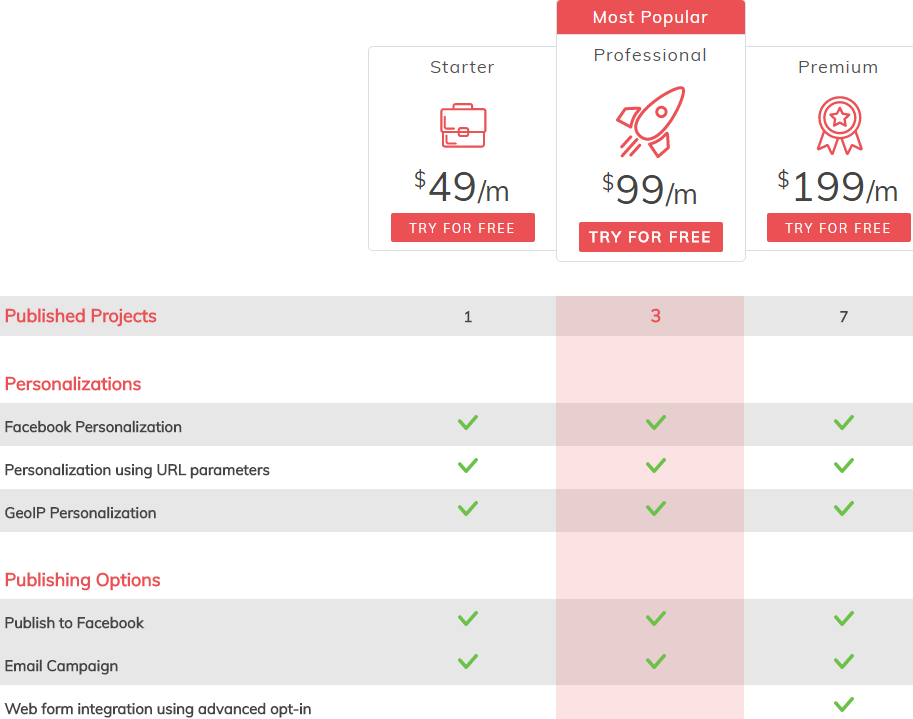 We created a few different front end packages to allow customers to get started with our platform. These packages started at $49/mo for one live video and scaled up from there.
The concept was to make the first step from prospect to customer as easy as possible.
Once we had someone as a customer, he'd quickly move through our plans as he used our product with more and more clients.
This gave us the chance to upsell courses and features to help customers grow their businesses.
Switching to a monthly recurring revenue model helped to smoothen our lumpy earnings.
The Results
Thanks to our launch strategy, we had an especially successful month in May.
Traffic
Here's a Google Analytics screenshot of visitors to VideoRemix sales website: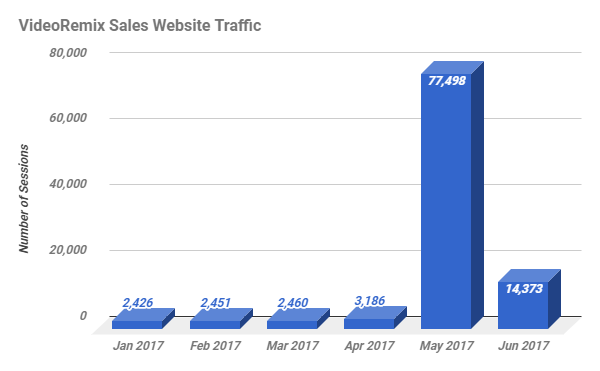 And here's a screenshot of the app usage by user base: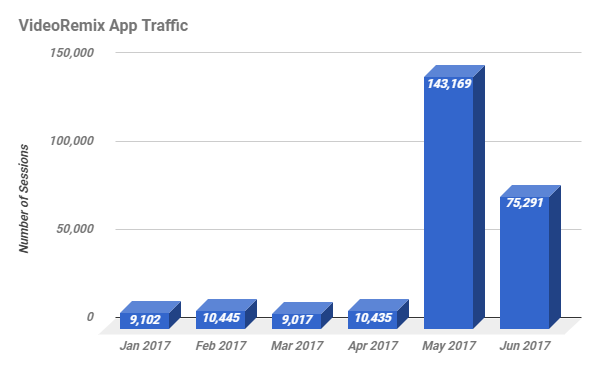 For both our sales website and app, there was a sharp increase in traffic numbers in May, our launch month.
Number of Customers
The number of customers increased from 612 before acquisition to 2000+ as of time of writing.
Our user churn rate was low at about 5% and we had 1100+ active users (those who logged into their accounts) in June 2017.

What is Churn Rate?
Churn rate refers to the proportion of subscribers who cancel during a given time period.
Revenue
The launch in May blew our revenue figures out of the water. In that month alone, we had $729k in revenue.
The sudden influx of new users meant that we had to quickly grow our support team to accommodate and onboard them.This was a problem we were happy to have.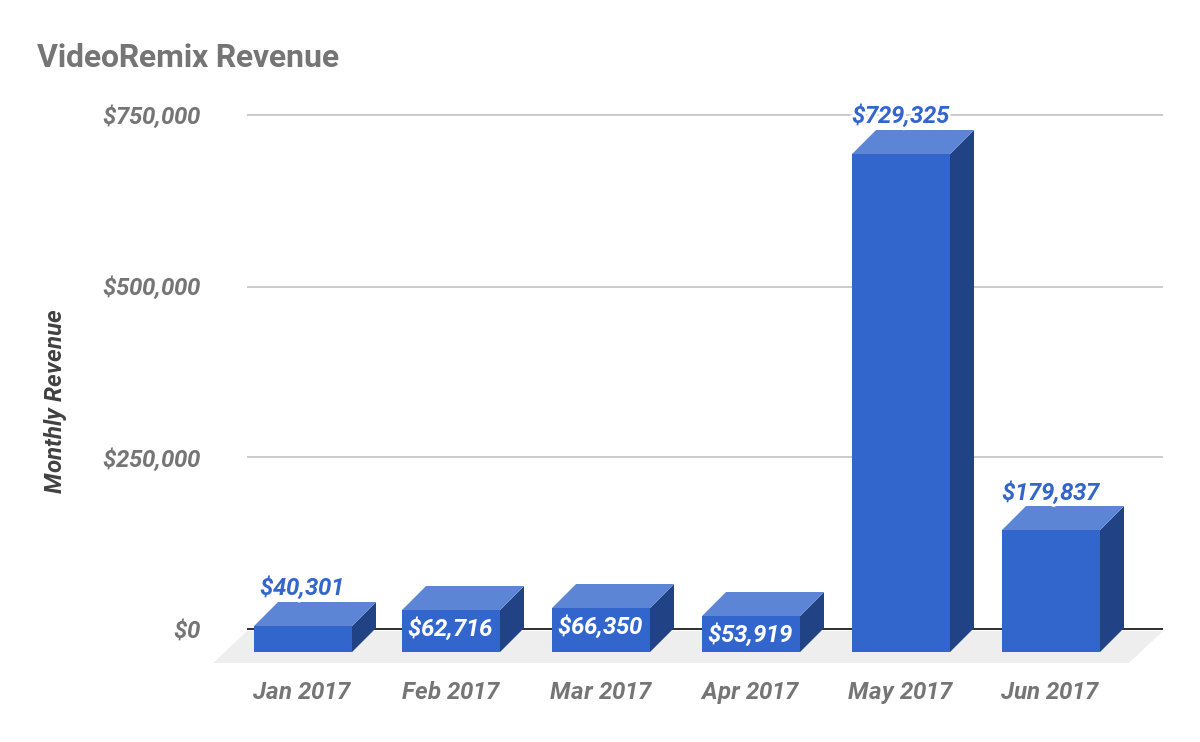 Our monthly recurring revenue was $64,789 (we expected this to be at least $50k/mo moving forward) and we estimated our annual run rate to be $1,080,465.

What is Annual Run Rate?
Annual run rate is the annualized revenue of a company if you were to extrapolate the current revenue over a year. This is the annual recurring revenue for the coming 12 months if you don't add or churn anything. It's the yearly version of monthly recurring revenue.
Our average revenue per user was $57 in June 2017.
Customer Lifetime Value
Our average customer lifetime value as of July 2017 was $645.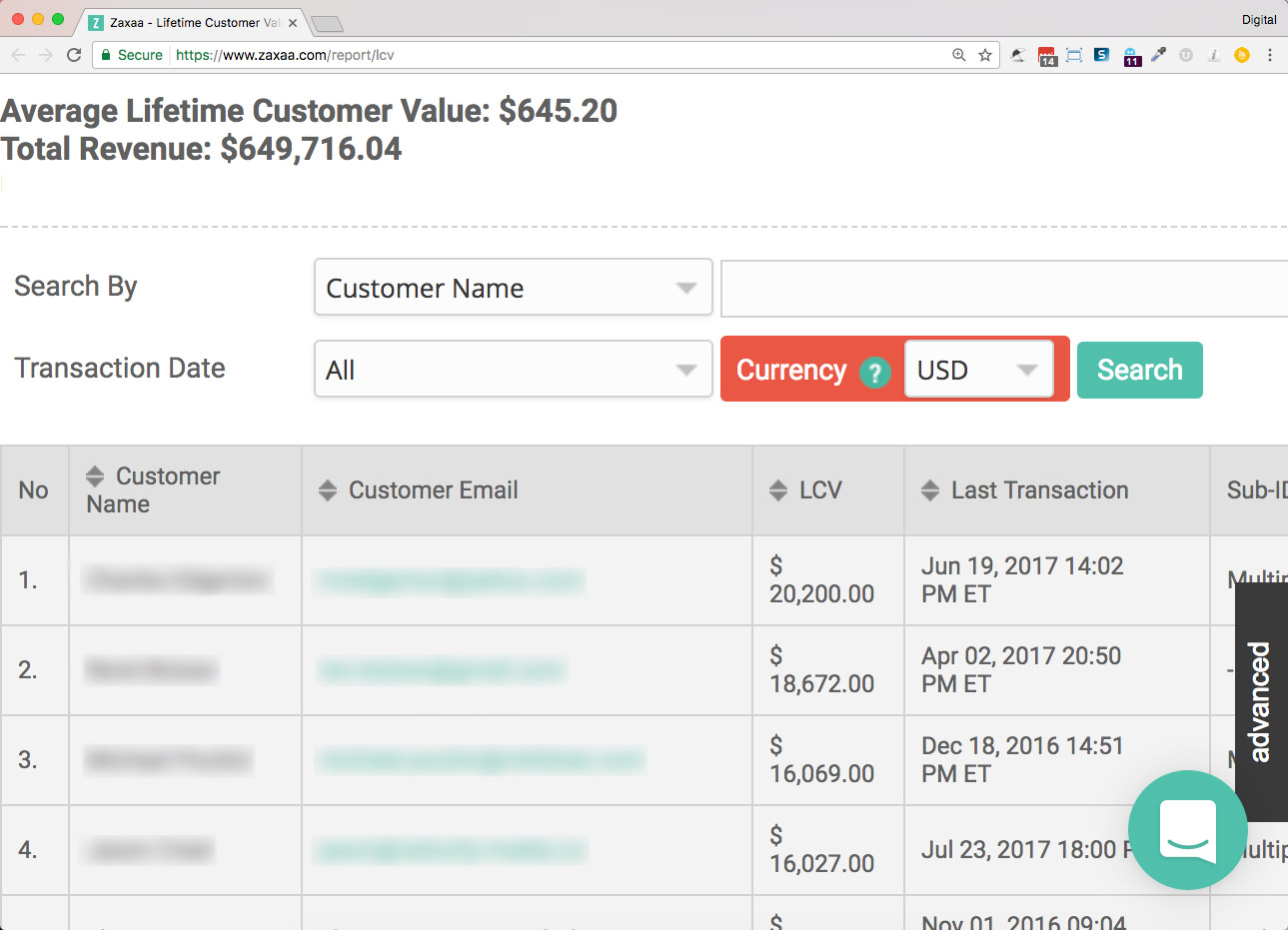 Bottom Line
We bought the site in Jan 2017 and managed to achieve the following in 6 months:
Record-breaking $729k revenue month
Average customer lifetime value of $645 (our cost to acquire customers was only $120)
$60 in revenue per webinar attendee
2000+ customers (1100+ active users), up from 612 before acquisition
Average revenue per user of $57
Low user churn rate of about 5%
The site is now earning $65k in monthly recurring revenue and has an annual run rate of $1.08m.
Here's what we did:
Monetizing via the launch model
Expanding our community of affiliates and incentivizing them
Using webinars as sales tools
Growing our WhiteLabel and BlackLabel/Enterprise programs
Optimizing our pricing structure
We haven't done a whole lot of work on CRO, SEO and paid ads so moving forward, we'll like to test out these strategies. We're also gearing up for our next affiliate launch in March 2018.
Our short/mid-term goal is to double revenue in 6-12 months by scaling our Blacklabel Enterprise program.
Author Bio
Karen Foo is a deal flow expert and digital marketer with experience in a wide range of industries from finance to education. She is a National University of Singapore Business School graduate and her corporate career spans Europe and Asia. You can tweet her here.