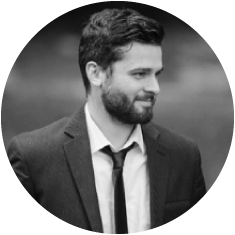 Kylon has founded and led multiple businesses in the construction, food service, fitness, real estate, online education and digital marketing industries since 2012 with one successful exit. He is also the founder and host of a popular business and education podcast which was featured in BuzzFeed (as the #15 most recommended podcast) and the Huffington Post.
In 2012 after serving in the U.S. Navy, Kylon co-founded a painting and general contracting company which expanded nationally across 6 states. Leveraging this experience, he co-founded and built a health center in Washington which houses a yoga studio and juice bar in addition to health-related events and training. After selling the contracting company, Kylon launched a successful real estate fund focused on buying, rehabbing, and selling distressed homes.
In 2016, Kylon became CEO of Affiliatefix – a Wired Investors portfolio company, and later joined the Kingmakers founding team.  
Kylon lives in the mountains of central Washington State with his wife and business partner, Teliah Gienger and their new daughter, Stevie. In addition to their passion for building businesses, they enjoy snowboarding, backpacking, and other outdoor activities.