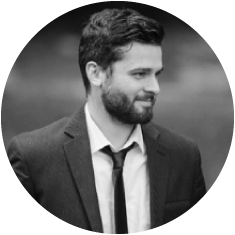 Kylon Gienger
CEO
Kylon has founded and led multiple businesses in the construction, food service, fitness, real estate, online education and digital marketing industries since 2012 with one successful exit. He is also the founder and host of the popular business and education podcast Successful Dropout which has been featured in BuzzFeed, Huffington Post, The Tab and more.
In 2012 after serving in the U.S. Navy, Kylon co-founded a painting and general contracting company which expanded nationally with projects in Washington, Georgia, Indiana, Iowa, Texas, Idaho, and more. Leveraging this experience, he co-founded and built a health center in Yakima, WA which houses a yoga studio and juice bar in addition to health-related events and training.
After selling the contracting company, Kylon launched a successful real estate business utilizing his network to raise private money, buy foreclosed homes at auction, then rehab and resell those homes giving investors as much as a 25% ROI within 90 day investment periods. Simultaneously, Kylon launched a series of online businesses including a private labeling e-commerce business, a series of online courses for small businesses owners and a podcast called Successful Dropout. Successful Dropout was recognized as the #15 most recommended podcast by BuzzFeed in 2017 and developed into a substantial community of outlier entrepreneurs.
That same year, Kylon was introduced to Wired Investors and became the CEO of one their portfolio companies. In early 2018 he joined Hayden Miyamoto and Deven Soni to work on various projects related to crypto and M&A.
Kylon lives in the mountains of central Washington State with his wife and business partner, Teliah Gienger. In addition to their passion for building businesses, they enjoy snowboarding, backpacking, and other outdoor activities.