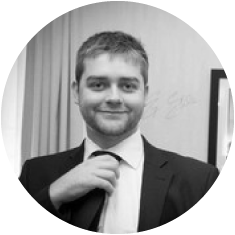 Quinn comes from a strong IT and business background working for some of the largest companies in North America. He has held senior level positions in many different business sectors including education, medical and banking.
Working in education Quinn lead the records team for McMaster University where he worked to direct daily operations of the records department, analyzing workflow, and establishing priorities to ensure that scheduled deadlines were met for various academic sessions and cycles.
In the medical sector, he managed the data collection of hundreds of physicians and assured they met their academic contributions on a yearly basis. He also ran the largest Residency matching program in Canada (CaRMS) where he saw over the scheduling of interviews between residents and physicians, overall scoring of hundreds of applicants and matching of successful residents to medical programs.
Quinn was also a Senior Database Developer for The Bank of Nova Scotia which is better known as Scotiabank. He was responsible for the development and maintenance of several databases used for the improvement of the bank's analytics.
In 2018 Quinn joined Kingmakers as Director of Acquisitions.