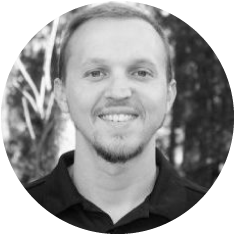 Jeremy received his formal education in accounting, and got his real world education in marketing and management as the COO of a retail franchise. Since 2016 he has been focused on digital marketing with an emphasis on creating systems for growth and operations. He has started, grown and sold several niche media sites. Jeremy has been featured on sites like Fit Small Business, Small Biz Club and more.
After being introduced to Hayden while he was building out his own portfolio of affiliate websites, Jeremy was invited to Valle de Bravo for one of the NoHatDigital internships. Jeremy spent nearly three months working side by side with Hayden learning the inner workings of his business and testing new growth strategies.
Since the internship Jeremy has taken the lead on several Kingmakers projects whether they were consulting engagements for up and coming capital raises or dealflow for incubated projects.
Jeremy was born and raised in Gainesville, Florida where he attended the University of Florida. After a brief stint with a top 30 accounting firm, Jeremy decided to head back to Gainesville start a family where he now lives with his wife and two children. Growing up wakeboarding on the surrounding lakes, he enjoys the slower pace of this diverse college town.