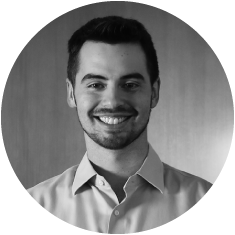 Hayden is the founder of No Hat Digital and co-founder of Wired Investors. He has built and scaled several six and seven figure businesses and has deep experience developing systems to scale websites. He is an investor and adviser and sits on the board of several companies.
After starting and scaling several e-commerce and online businesses, Hayden started NoHatDigital, a website dedicated to sharing the techniques and strategies he used to grow his own businesses, for free. This eventually led Hayden to invite his most loyal followers to internships that he hosted in Valle de Bravo, Mexico.
As his guests successfully completed internships, Hayden prided himself in creating opportunities for them to leave the corporate world, earn income from wherever they reside and live their life. Thus, WiredInvestors was born, a private equity firm that has acquired over a dozen businesses since 2016 and has created freedom of time and place for dozens of intern graduates.
Hayden is originally from Toronto but now splits time between there and Valle de Bravo. While he is passionate about his businesses, his greatest passion in life is his wife and two children.