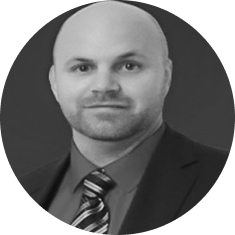 Chris received his formal education in business and entrepreneurship, and has earned his real life education centered around varying types of business like ecomm, consulting, education and investing. He holds a strong network specifically within the military community after serving in in Iraq from 2004-2005 where he understands that the majority of service members hold a strong value in ethics, honor and the ability to have leadership characteristics that make great business men and women.

After he started to focus on his passion of finance and investing, Chris was introduced to Deven, and was asked to join Kingmakers to become a Deal Analyst.
Chris was born and raised in a small town in Ohio called Gallipolis. He grew up playing sports and had dreams of playing professional baseball where he unfortunately was hurt during a tryout soon after his return home from deployment. Since then, he realized that he and his wife, needed to move to paradise which he now calls home in Port Saint Lucie, Florida.